You are here
ACADEMIC POLICIES
ELEMENTARY SCHOOL POLICIES & PROCEDURES
1. Parents are not allowed to come inside the school to pick-up their child at the end of the day. They have been instructed to wait outside.
2. In case a student forgets something in the classroom, the student should back inside with a teacher or assistant.
3. For teachers who are teaching Period 7, please make sure that you finish your class 5 minutes before the bell to allow the students to pack their bags, tidy the classroom and line up to go outside.
4. All homeroom teachers and others are all required to assist with the release of the students at the end of the day. This means that all Elementary teachers are on duty from (13:00 to 13:45) every day – please see the late duty schedule
5. Teachers should ensure that Elementary students are lined up in the assembly area outside.
6. There will be a checklist with the names of students who take the bus, Teachers are to supervise this operation
7. This is also because parents like to see the teachers when they come to collect their child/children, and it's easier for them to speak to us when we are all in one place
8. Also parents mostly speak to homeroom teachers, so homeroom teachers need help with controlling their groups
9. Here is the whole procedure: • Period 7 teachers please make sure that the students are ready to leave the classroom, with all their possessions (bags, jackets, etc.) at (13:30). • All other teachers, please make sure that you join your grade at exactly (13:30) • Line the students up and lead them outside (same as Assembly) – this includes the students who take the bus – they are not allowed to run for the bus • Please make sure that the students don't run, but walk in an organized line • Please line your grade up like during Assembly - students are not allowed to go on the green area or on the playground equipment • Students are required to let the teachers know when they are getting picked up by saying goodbye to you. At (13:45), homeroom teachers are expected to take the remaining students to the reception hall area in the Administration building • The teacher on duty there will then stay with the remaining students until (14:10). If some students remain after this time, then Admin will take over
10. Homeroom teachers are expected to create a 'good morning & goodbye list' to give students points for saying good morning & goodbye and to be able to give them minus points if they misbehave. We must be strict with this until it becomes a habit for all students.
11. Disruptive behavior distracts from class time and children receive 3 verbal warnings before receiving a 'red action slip'. The following is considered to be disruptive behavior: 1. Requires constant attention from staff 2. Inflicts physical or emotional harm on other children 3. Disrespects people or materials provided by the school 4. Consistently disobeys the rules of the classroom 5. Verbally threatens staff or teachers
PRE SCHOOL POLICIES & PROCEDURES
1. Any form of discipline or punishment that violates a child's personal rights shall not be permitted.
2. No child will be humiliated, shamed, frightened, or subject to verbal or physical abuse by staff, volunteers, or by parents on the premises or during field trips.
3. To observe the children in the classroom and gain perspective on the areas of their development.
4. To help the child/children understand how to control their frustration. It is easy for children to react negatively by hitting, pushing, or kicking, therefore, the teacher will encourage the children to use their communication skills instead.
5. To monitor their behavior by using a card system of colors.
6. A "time-out" may be deemed necessary if a child is having a difficult time coming to terms with his/her emotions. It should be one minute for every year of age (three years old will sit out for three minutes).
7. To attempt to minimize any negative behavioral characteristics by providing an environment that is stimulating and aesthetically pleasing.
8. It is expected from All Pre-school students to able to: a) Raise their hand
b) Help tidy up the classroom
c) Wait their turn
d) Walk in a line
e) Keep their hands to themselves
f) Be a friend
g) Share
h) Walk and not to run
i) Listen and follow directions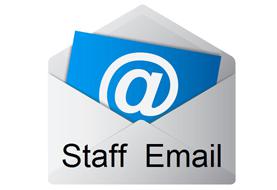 Staff Email