You are here
MESSAGE FROM THE GENERAL DIRECTOR
Dear Parents,

One of the key dimensions of the positive intended education is motivating students to learn. Ahlia School always dedicates its efforts for establishing the best environment and creating conducive contexts that promote students' motivation and esteem to learn effectively. The school aims at providing new experiences that nurture and develop students' natural powers with curiosity and energy. Consequently, motivation determines the extent to which students are able to be activity involved in knowledge construction within their learning environment.

Raising students' expectations, abilities and their competence, cohesion and confidence are essential elements of the school curriculum. It is crucial for the school to enhance students' creativity in order to prepare them for a rapidly changing world.

To develop students' competencies and their confidence, Ahlia School sets out many developmental and improvement programs that put students first which facilitate students' engagement to become fully participants in a variety of activities that offer opportunities for thinking and mastery learning. For this purpose, the school attempts to implement a "creative curriculum" that focuses on teaching creativity and high order thinking skills. The school has attracted skillful teachers which have rich professional knowledge and teaching experiences. In addition, continuous professional development for our teachers is another essential vehicle to achieve our vision.

Active involvement of parents is another aspect of the school improvement. Research has shown that students will be more successful in the school when their parents are actively involved. The active involvement can be seen when parents become more supportive, when they have first-hand knowledge of what the school is trying to do, and when they view the school as a partner, sharing responsibility for their children's learning.

Looking forward to working with you together for the school improvements.
Dr. Mohammed Ali Habib
Director General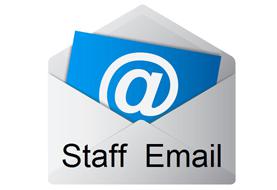 Staff Email