You are here
REGISTRATION GUIDANCE & FORMS

ENROLLMENT:

* Ahlia School accepts students of all nationalities who wish to join our school, as long as we have a vacant position. Our curriculum is geared for average to above-average students.
* Parents or guardians of any potential student are welcome to fill in application forms at any time throughout the school year.
* Each student is eligible to apply for the appropriate age range for the grade to which he/she is applying, according to the Bahraini Ministry of Education requirements.
* The designated application fees should be paid prior to any admission process.
Admission to PRE-SCHOOL:

* Admission to Pre-School (3-5 years old) will not be based on a screening test, rather it will be based on the child's ability to reasonably understand and speak Basic English.
* An informal interview with the child will take place prior to admission.
* During the interview the child will be given the chance to use the play area, use the various educational materials, interact with other children, and the interviewee.
Admission to ELEMENTARY SCHOOL, MIDDLE SCHOOL & HIGH SCHOOL:

* The student will be given an appointment for an entrance exam which may be scheduled at the student's convenience. The exam includes English Language, Mathematics, and Arabic. It will also evaluate the student's maturity, overall attitude, discipline, social interaction, responsibility, effort and willingness to learn, overall conduct and general knowledge.
* The student is required to have sufficient listening and speaking proficiency in English to follow instructions and explanations in the classroom. He/she must be able to express his/her ideas in written English and read with comprehension at an established grade level.
* Student's previous school reports and report cards will be carefully reviewed.
Required Documents

* Copy of student's ID or CPR – Front & Back
* Copy of Parents CPR – Front & Back
* Copy of Birth Certificate
* Copy of Vaccination Certificate
* Copy of previous Report Cards or Certificates
* (4) Photos 2x2 in.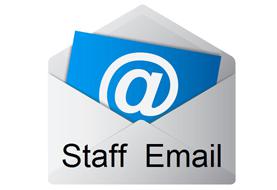 Staff Email